Sited stories (2011)
On February 28, 2011, it was minus 20 degrees C overnight, a very cold winter evening. This was the occasion for Montreal's annual Nuit Blanche event, a celebration of arts and culture in one of Canada's most arty and cultural cities. For the second year in a row, a group of local artists organized a community event at New City Gas, an historic series of buildings dating from the 19th century currently owned by Harvey Lev. A good 20 of us responded to the accelerating gentrification of Griffintown; then incipient, now (6 years later) the neighbourhood has been transformed by rampant condo development.
In the unheated concrete and wood building that had once been the New City Gas stables, artists Kelly Thompson, Lisa Vinebaum and I created Sited Stories, a participatory weave exploring questions of mapping and belonging. For an armature to receive visitors' interventions, we built a framework of yarns and plastics to represent the island of Montreal, the waterways around it, mountain at the centre of it and primary streets criss-crossing it – a kind of building-sized cat's cradle hoisted above head height, spanning the interior length of the building.
Our visitors were asked to use paper or yarns to tell or draw their story of their relationship to the city, and then to tie their artifact into the map of the city at a point on the weave that geographically approximated the place depicted. A widely distributed e-mail suggested that participants might also choose to bring their own objects or mementos to integrate into the web. Either way, part of the fun for participants was adding their contribution to the spot they identified as their neighbourhood on the communally created, wildly idiosyncratic map; part of the fun was working against the cold of the elements, which required that people act fast to stay warm. The work invited those present to consider what about Montreal was particularly meaningful to them and how they would want to represent and share that with others.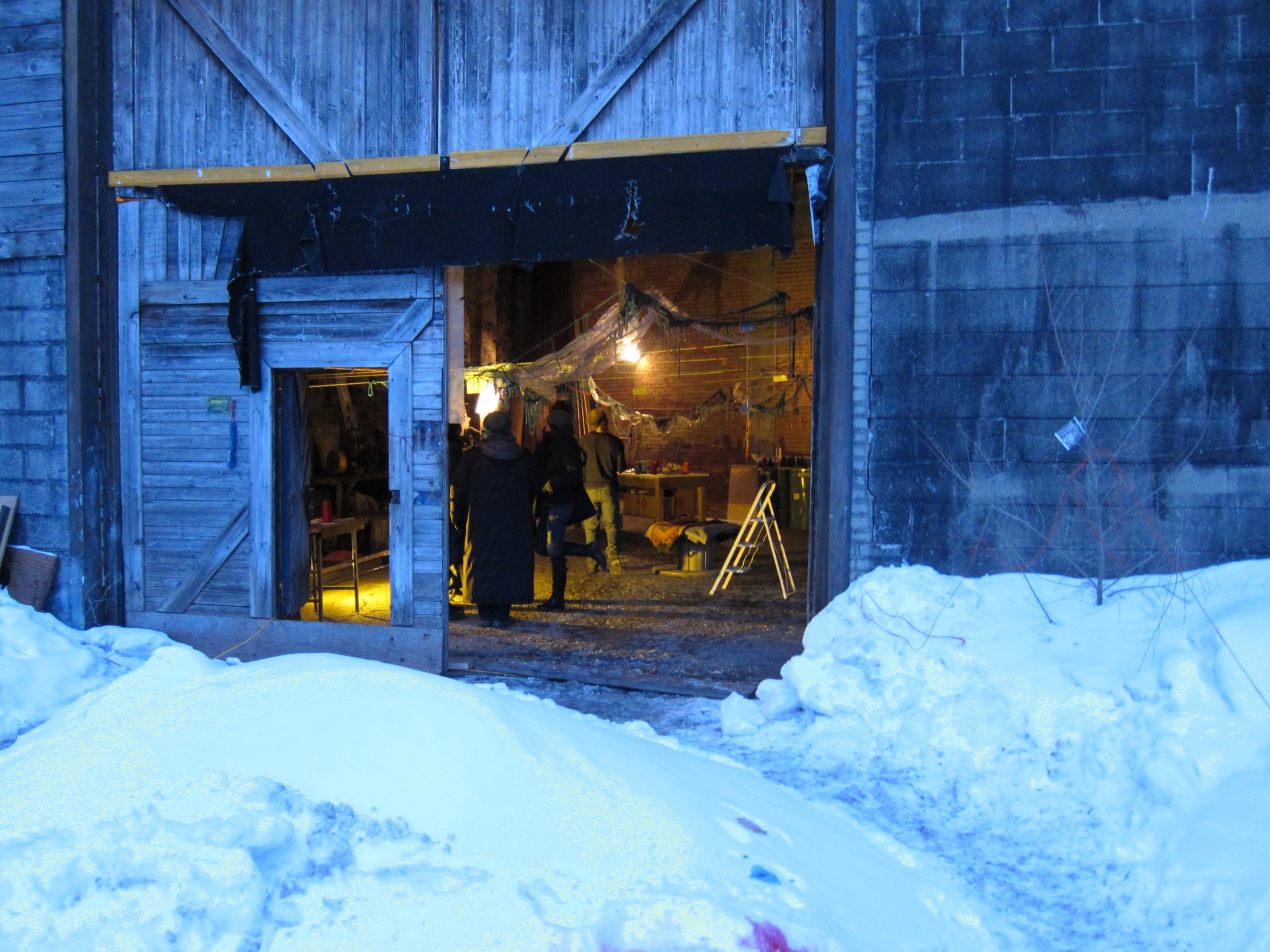 Students from the Art Education and Fibres and Material Practices departments of Concordia's Faculty of Fine Arts assisted in setting up the framework for the Nuit Blanche activities, which ran from 4 p.m. to 2 a.m. on the day in question. More than a hundred visitors participated, adults and children, both friends of ours and strangers to us. As the map filled with tokens and offerings over the course of the event, what became clear was how much individuals care about the places that they've lived and loved, and how the specific beauties of the human-made structures and natural elements of this city commonly resonate across our many differences.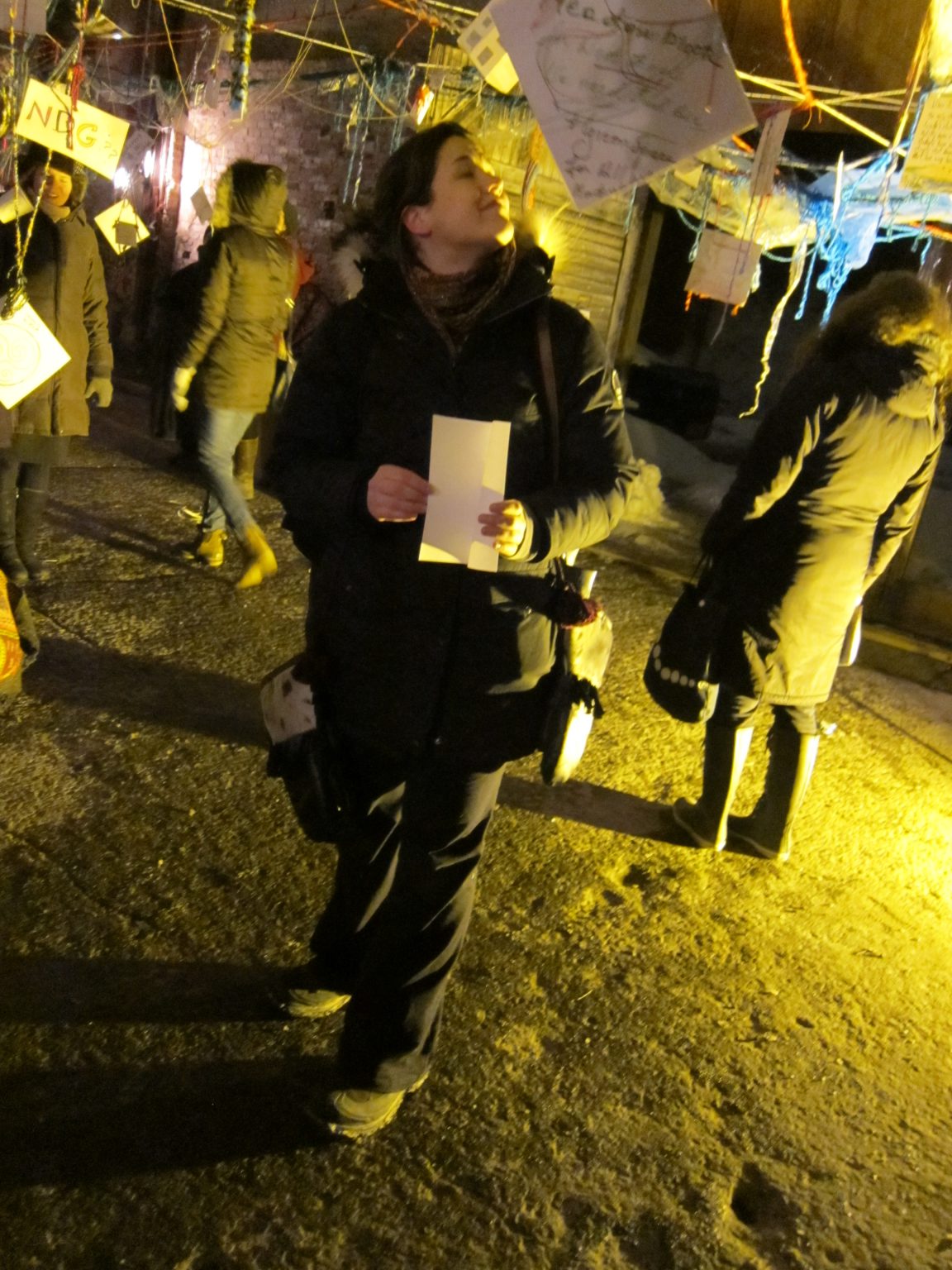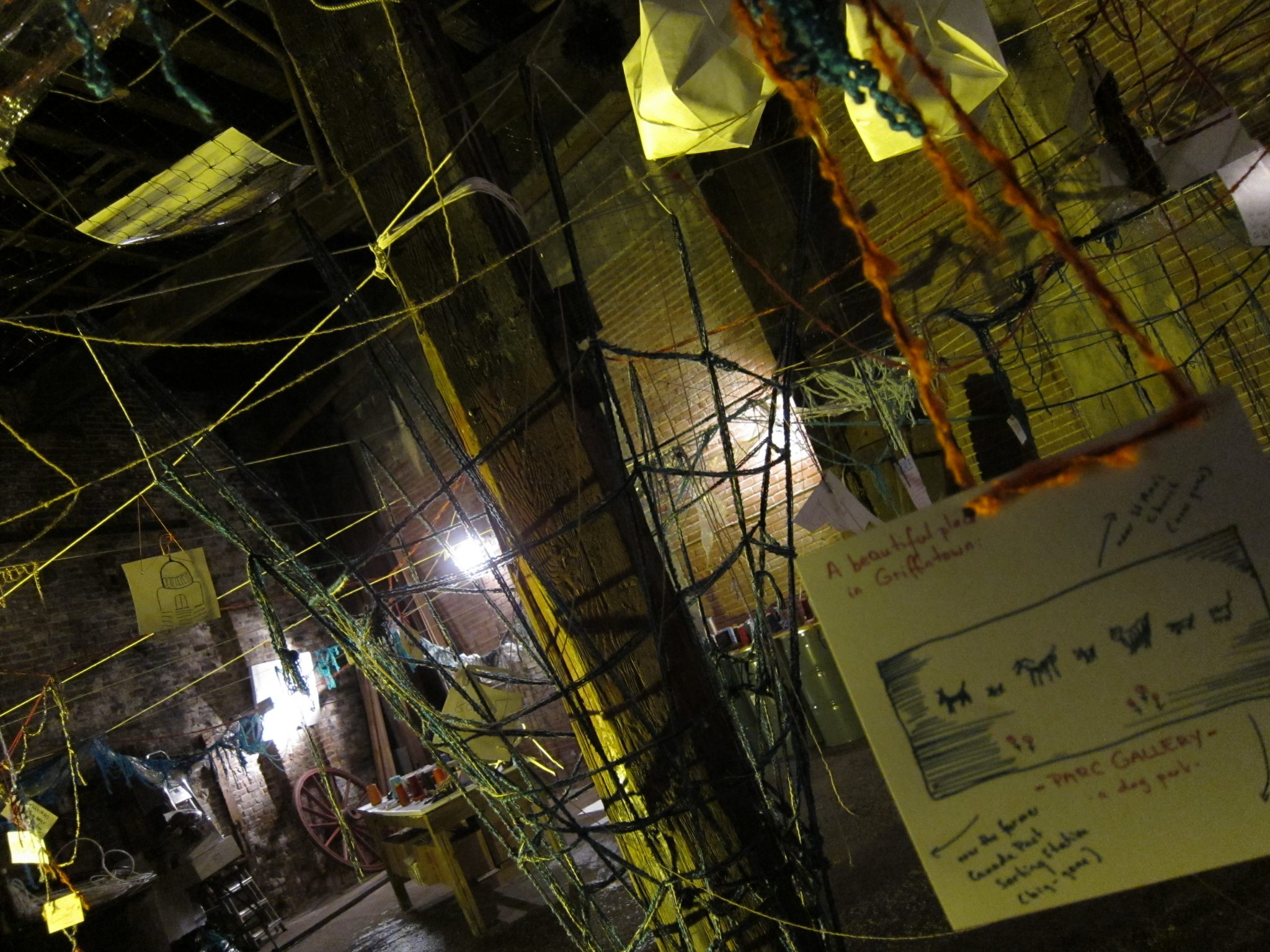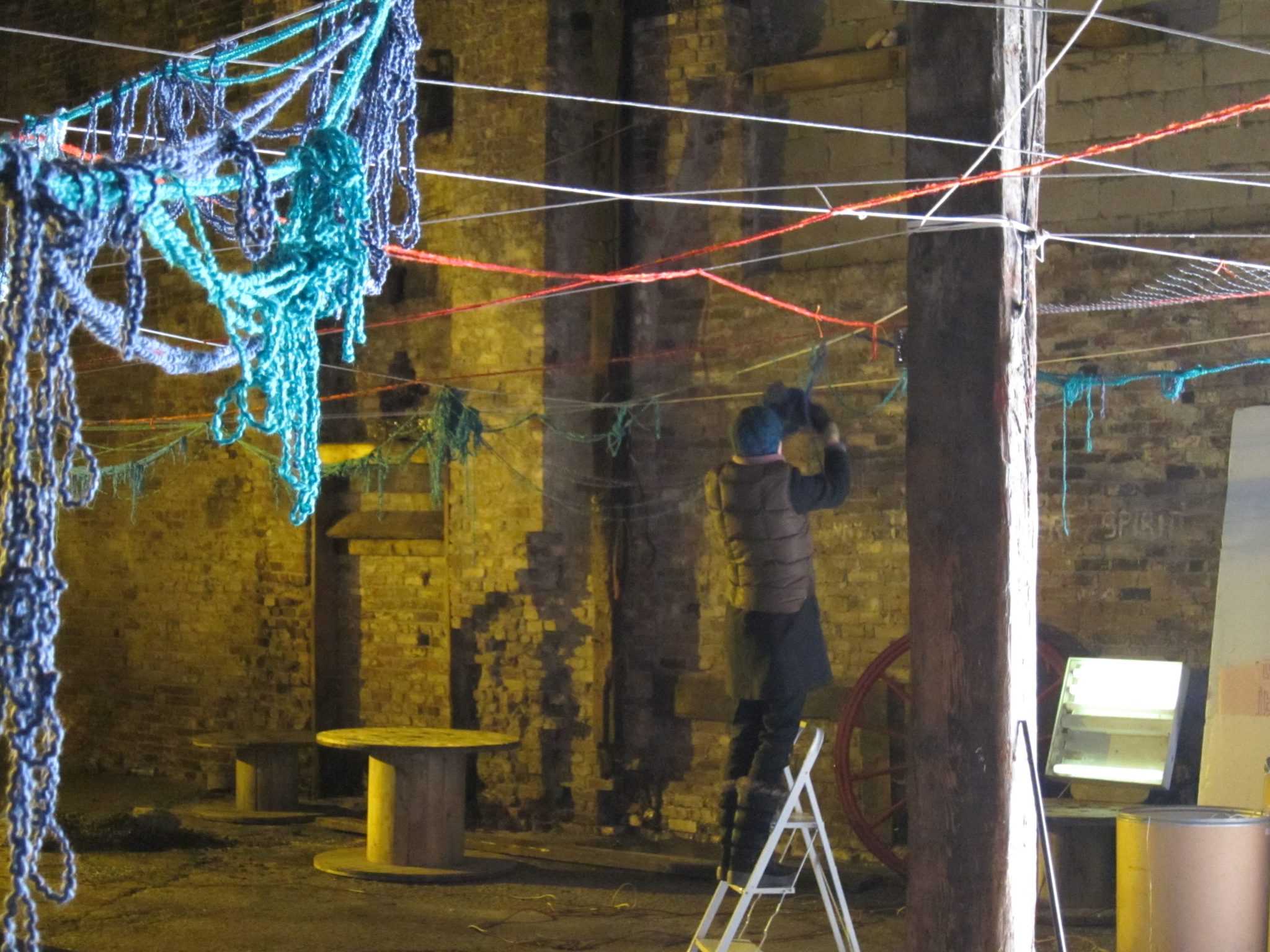 This project was made possible in part by the generosity of Harvey Lev, who provided the space for our project and many other installations, performances and events within his buildings, as well as a lot of the yarns and papers used in Sited Stories.