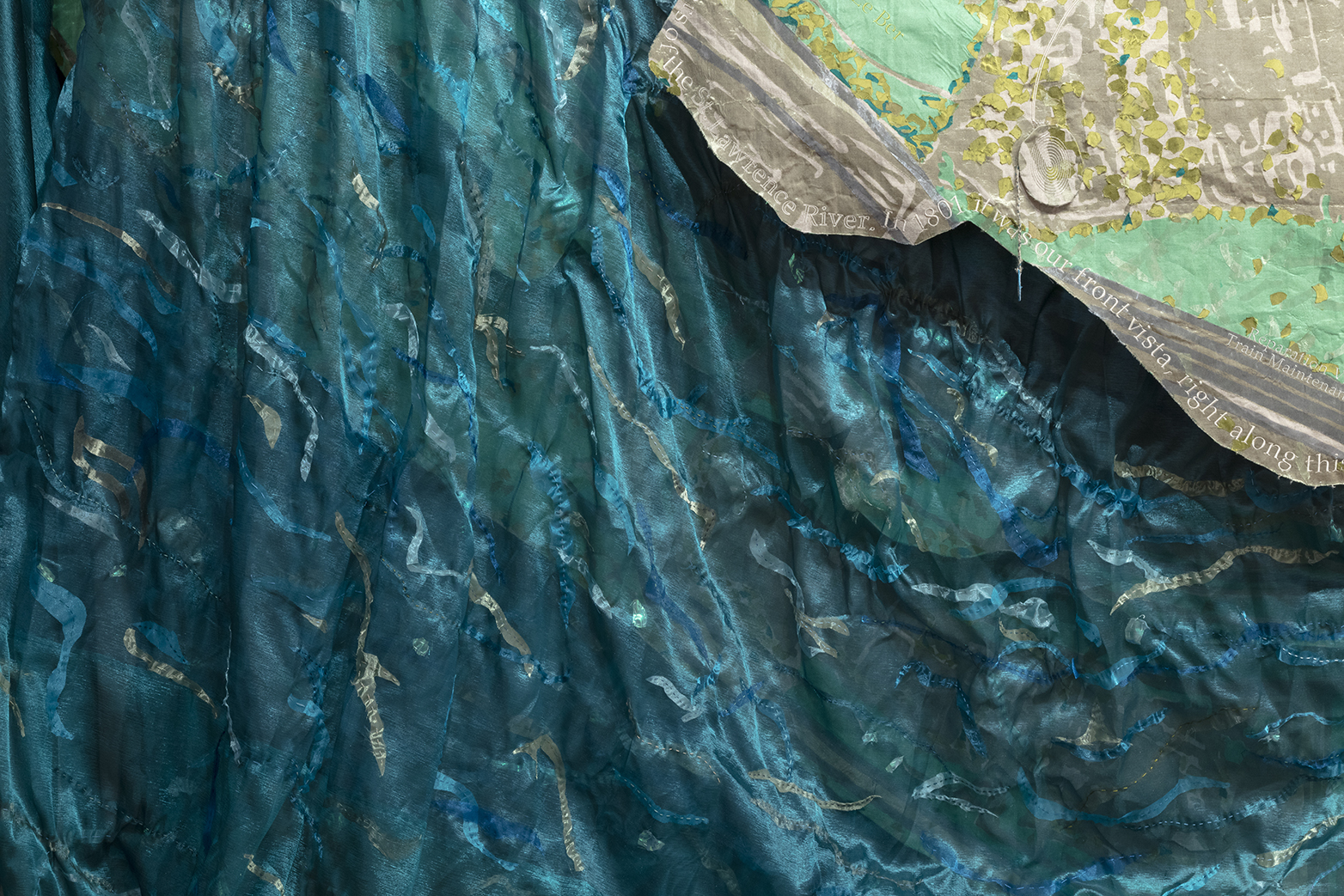 An exhibition of 14 years of my textile mapping, You Are Here opened at the McClure Gallery of the Visual Arts Centre in Montreal on March 5, 2020.
The exhibition uses visual art and storytelling to elaborate connections between place and belonging, with an environmental slant, and features 11 textile maps of sites in Montreal, Toronto, Blönduós (Iceland) and Noresund (Norway). Maps are a means to evoke place without using pictorial traditions. Maps also help bring to life questions of power, partiality and exclusions that are embedded in all forms of representation. At the same time, maps are cross-cultural, familiar and easily understood, and so an accessible format for diverse audiences.
Worked in textiles, these pieces explore the meaning of materials through an aesthetic and ethical engagement with place, and raise questions about sustainable art practices. Recognizing that we live in devastating times of climate breakdown and mass extinctions worldwide, with a dwindling amount of time to make the transformative change that might slow irrevocable species and habitat loss, my works reflect on and respond to these realities, aiming to motivate connection to and advocacy for our beautiful planet.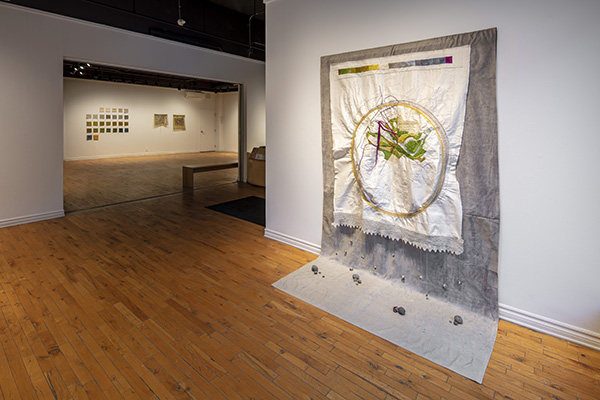 The exhibition is accompanied by a 64-page, bilingual catalogue that includes images of the works as well as a "Foreword" by VAC director Natasha S. Reid, and essays by geographer and map researcher Sébastien Caquard ("Textile Maps' Ties That Bind"), art historian Johanne Sloan ("Proclaiming Earthbound Knowledge (with dog)", and me ("The Perils and Possibilities of Making Art Now").
The catalogue is available for $30 (including tax) plus shipping and handling charges. Please contact the McClure Gallery directly to inquire.