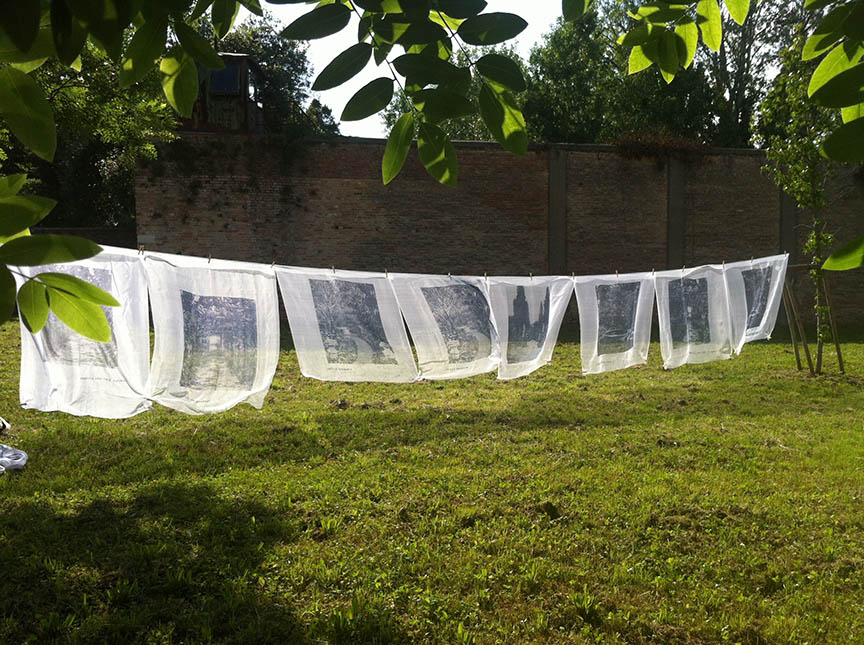 When actual entry to a space seems impossible, the arts can provide imaginative and virtual access, generate debate about the politics of space and environmental justice, and even potentially initiate change. Such is the premise behind Giardino dell'Eden, the art action that I and collaborators Cynthia Hammond and Kelly Thompson initiated in Venice, developed as an off-Biennale art event exploring an infamous and inaccessible, locked garden. This urban ghost is known as the Eden Garden or Giardino dell'Eden, after its first non-Venetian owners, Sir Frederick and Lady Caroline Eden, who bought, developed and loved (1884-1920) what still remains the city's largest private garden, located on the island of Giudecca. Through the mid-century, the space was owned by minor European royalty and enjoyed notoriety as a cruising grounds and glitterati favourite. Closed to the public since its 1979 purchase by the Austrian artist Friedensreich Hundertwasser, the Eden Garden is now a place of legend behind 10-foot high brick walls, as well as the focus of our activities from May 16 to 22, 2017.
Our on-site conversations confirmed what our preliminary research had suggested: no locals had entered the garden in recent memory and just about all wished to. This desire was most intense among those feeling a lack of 'place' for local Venetians, as rampant tourism and the 'Air BnB effect' price housing out of residents' reach, and national economic instability results in youth unemployment skyrocketing to 39 percent earlier this year. We were told that every day, three Venetians move out of the city, causing the local population to fall more than two-thirds since the 1950s, to an historic current low of 53,000. By contrast, each day, more than 60,000 tourists visit the city. As artists traveling from Canada for this project, we felt our implication in this difficult dynamic. The black irony of our project's coinciding with the Venice Biennale was part of the work, as well. Noticeable to us was the increased tourist- and Biennale-traffic to the Giudecca, visibly up since our 2015 on-site conceptualization of our project. This normally quiet post-industrial island, across the Canal from the main tourist and exhibition sites, was visibly gentrifying. What this all means for the future of the Giardino dell'Eden is unclear. In private hands, it can remain locked away in perpetuity. But we would like to believe that our project, by gradually building connections with and between locals and owners and supporting residents' efforts, may offer the possibility of change. While this year's Biennale theme is "Viva Arte Viva," set by curator Christine Macel as an "exclamation, a passionate outcry for art and the state of the artist," our project proposes instead a countercry that would encourage art in the service of communities, of the people, plants and animals that seem under-represented in the new Venice that is in the making. We hope that by raising the spectre of the Giardino dell'Eden's urban ghost, our art project can encourage efforts towards a city of greater social and environmental justice. Or at least unlock the gates to a garden.
We have returned from Venice with ample documentation, photographs, audio and video that takes up questions of public vs private space, the role of gardens and our natural environment in creating joy and promoting environmental stewardship, and considerations of gentrification and displacement in our globalized world. Our plan is to develop an exhibition from these materials for Montreal (2018) and the Giudecca (2019).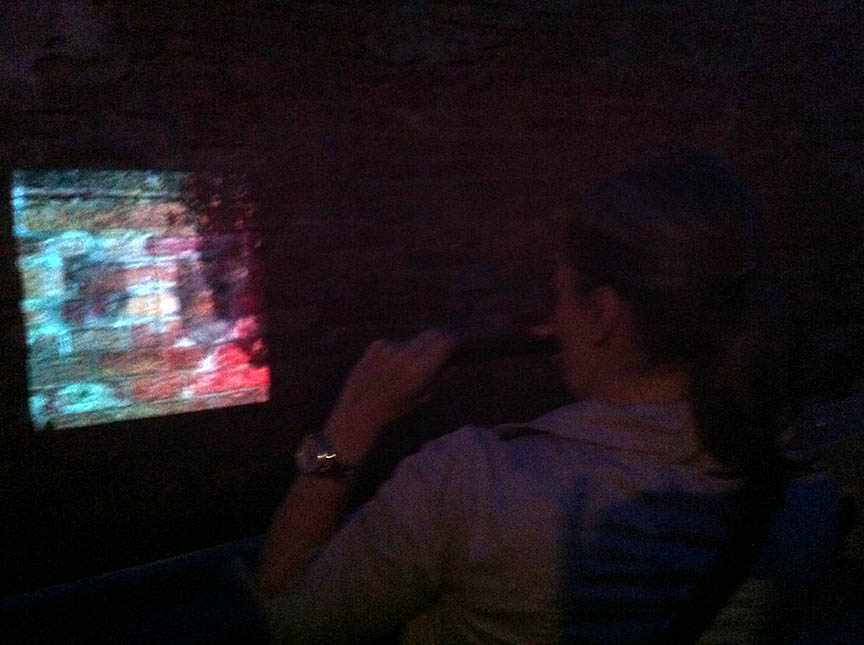 More about our project can be found on our blog: https://giardinodelleden.wordpress.com/