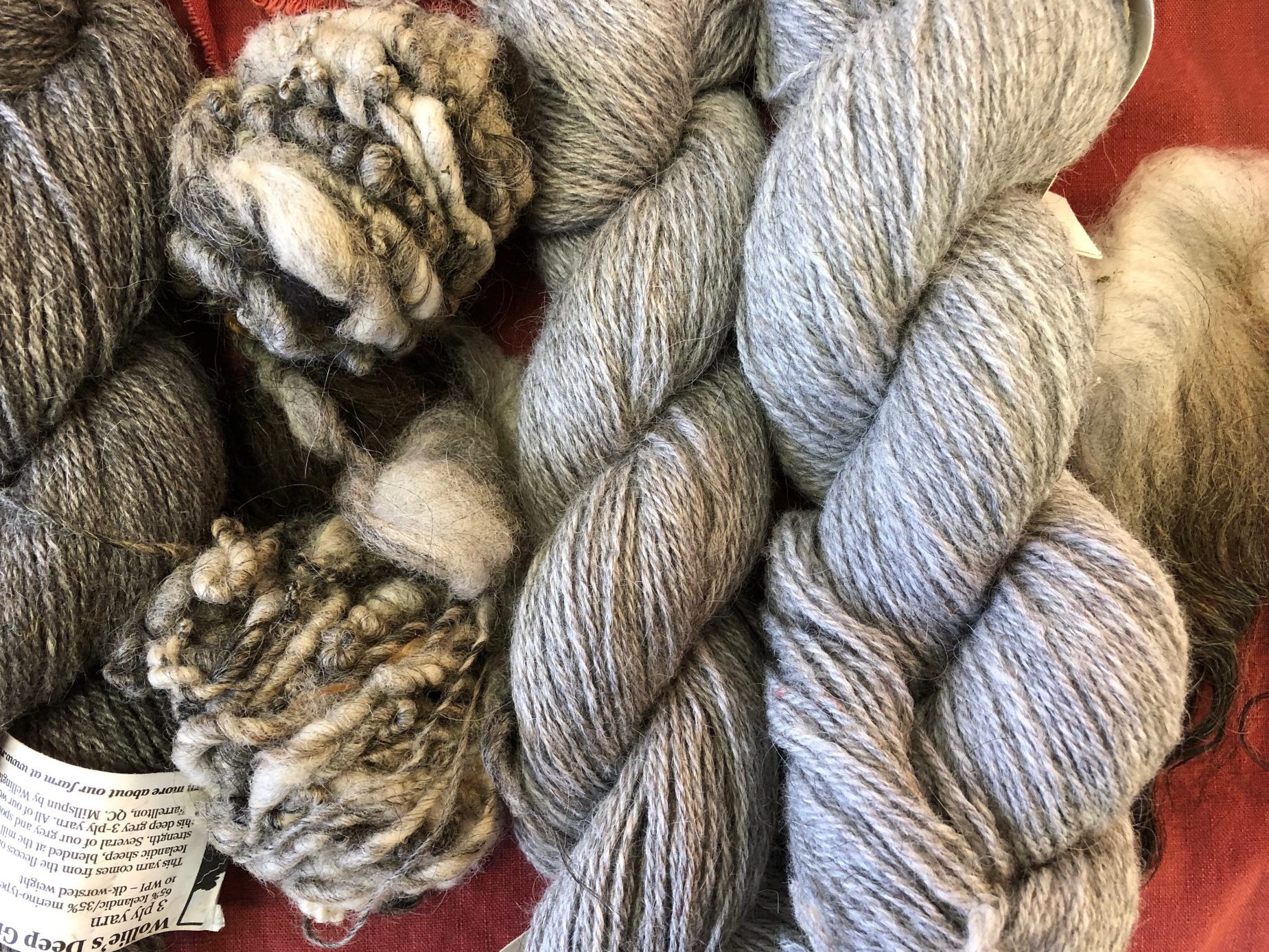 What does making and crafting with the beautiful natural fibre of wool offer us?
Does the comfort of handwork and the chance to work in community with other makers bring us comfort in this time of [post?] pandemic anxiety? Does wool's biodegradability ease our ecological grief as our planet faces what seems like catastrophic climate change?
My hunch is "YES!!" and with colleagues Miranda Smitheram (Design and Computation Arts) and Kelly Thompson (Fibres and Material Practices), and students at Concordia University, I have put together a research project to find out more … from people like you who work with wool. We will join our community partners, the TWIST Fibre Festival, this August 12-14, 2022, and invite some of the thousands of attendees to tell us their side of the story by completing an online questionnaire, showing us their favourite knit creations, and possibly joining a hybrid (in person in Montreal/on line anywhere) knitting circle in the fall/winter of 2022/23. This is all part of The Future is Wool research project.
We hope to make and learn with you, and help support a societal shift back to natural fibres and glorious wool in particular, at this pivotal moment in our planet's history.
To access the survey (and the consent form that is required to protect participants' rights according to University research rules), please click here. The survey is available in both English and French through September 30, 2022.